REBUILT PACIFICS VALVE GEAR
One of the main reasons for rebuilding the Bulleid Pacifics were the problem encountered with the chain driven valve gear, which was enclosed in an oil bath between the frames. This was replaced by a standard version of Walschaert's valve gear, one set for each cylinder.
As Bulleid's valve gear used outside admission it was decided to keep this for the outside cylinders but a new casting was made for the inside cylinder incorporating standard inside admission.
Below is a diagram showing the layout of the valve gear used in the rebuilds.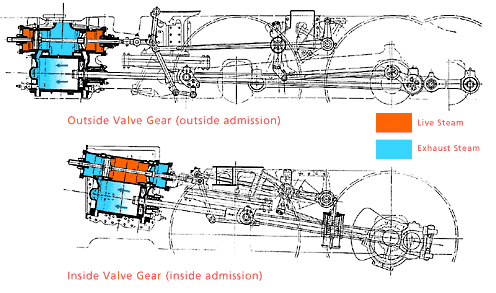 Clicking on the diagram above will give bring up a larger resolution GIF in a new window.