COAT-OF-ARMS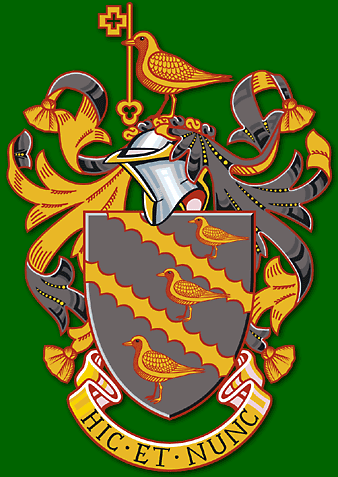 OVS Bulleid obtained Arms for the Bulleid family in 1934.
For the Arms: Sable, two Bendlets engrailed between three Plovers in bend sinister Or. The Crest: A Plover supporting with the beak a key Or.
The motto's dog-latin means 'Here and Now', Bulleid never liked waiting!
The plover is known as a bullhead in the West Country, the source of the Bulleid name.