BIOGRAPHICAL TIMELINE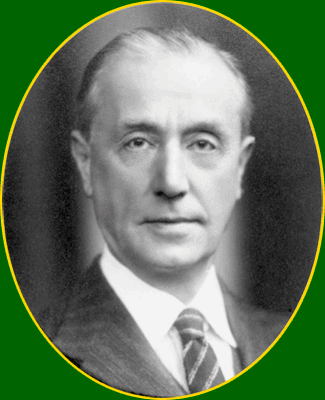 OLIVER VAUGHAN SNELL BULLEID, CBE
1882 – 1970
Chief Mechanical Engineer, Southern Railway and
Southern Region of British Railways, 1937-1949
Photograph: © Institution of Mechanical Engineer
19th September 1882

Born at Invercargill, New Zealand to William and Marian (Pugh) Bulleid.

William emigrated there from North Tawton, Devon in 1875. Returning on a business trip in 1878 he met Marian and married her on 31st July 1878. Both returning to New Zealand.

1889

Marian returns to Wales with family after death of William.

Oliver goes to a local school.

September 1893

Sent to Spa College, Bridge of Allan, Stirlingshire.

January 1896

Switches to Accrington Technical College.

21st January 1901

Joined Great Northern Railway at Doncaster as a four-year Premium Apprentice under HA Ivatt.

11th September 1901

Graduate member of Institution of Mechanical Engineers.

January 1906

First job as Personal Assistant to Webster, Locomotive Running Superintendent.

January 1907

Personal Assistant to Wintour, Doncaster Works Manager.

March 1908

Test Engineer with French Westinghouse at Freinville near Paris.

June 1908

Promoted to Assistant Works Manager and Chief Draughtsman.

18 November 1908

Married Marjorie Ivatt, youngest daughter of H.A. Ivatt.

1910

Joined the Board of Trade as Mechanical and Electrical Engineer for exhibitions in Brussels (1910) and Turin (1911) after being recommended by Wintour's brother.

1912

Rejoined Great Northern Railway as Personal Assistant to Nigel Gresley (six years his senior).

Owned third Cadillac in Britain.

1914

Volunteered for War Service.

January 1915

Commissioned as Lieutenant and appointed as Railway Transport Officer, St Omer.

September 1915

Promoted to Captain.

November 1916

Promoted to Major, Deputy Assistant Director of Railway Traffic.

1918

Works Manager, Royal Engineers, Richborough, Kent. First introduction to welding.

March 1919

Return to Great Northern Railway, Doncaster as Manager, Carriage and Wagon Works.

1920

Assistant Carriage and Wagon Superintendent. Articulated carriages.

1923

At the Grouping the Great Northern becomes part of London and North Eastern Railway.

Bulleid moves to London as assistant to Nigel Gresley.

1924

Attends International Railway Congress as a translator.

1925

2-8-8-2 Garratt and P1 2-8-2 freight locomotives with boosters.

Locomotive exchange with GWR leads to long travel valves being adopted on LNER.

1926

Developed welded carriage frames.

1927

Observer in Southern Railway 'River' tank trials. First contact with G Ellson, Civil Engineer, SR.

Traveled on No. E850 Lord Nelson on a Victoria to Dover boat train and back.

1928

Papers on 'Booster' and 'Poppet Valves'.

1933

Interest in welded boilers (Babcock and Wilcox).

1934

P2 No. 2001 Cock o' the North, Kylchap double blast pipe and chimney, Lentz rotary cam poppet valves and wedge shaped front. Travels with locomotive when it goes to France for tests.

1935

A1 No. 4472 Flying Scotsman makes speed run to Leeds to test timing of new Silver Jubilee service with Bulleid on the footplate. A4 No. 2509 Silver Link streamlined train.

11th May 1937

Initial Southern Railway, Chief Mechanical Engineer 'interview' by Herbert Walker, General Manager. Confirmed 27th May 1937 and in Railway Gazette 4th June 1937.

20th September 1937

Bulleid joins SR, aged 54. CME 1st October 1937.

1937-1938

Decides on SR locomotives modification requirements - Lemaitre blastpipe for Lord Nelsons and Schools and new cylinders for Lord Nelsons.

New design for boat trains; 4-8-2, 2-8-2 but Civil Engineer objects.

March 1938

20 new express engines agreed of 4-6-2 wheel arrangement.

1938

Buffet sets for mid sussex traffic.

1940

Steam sets ordered (frames completed).

February 1941

No. 21C1 Channel Packet the first Merchant Navy Pacific completed at Eastleigh, 30 follow.

July 1941

No. CC1 1,470hp electric locomotive completed, electric equipment designed by A. Raworth. No. CC2 appears in 1945 and 20003 in 1948. Scrapped 1968.

March 1942

Q1 class No. C1 war-time austerity design freight engine appears. 40 built.

June 1945

No. 21C101 Exeter first of the West Country/Battle of Britain Light Pacific class completed at Brighton. 110 eventually produced.

October 1946

Presidential address to Institute of Mechanical Engineers - concept of tank engine design to replace ageing stock.

1949

No. 1101 500hp Diesel-mechanical shunter completed at Ashford Works.

June 1949

No. 36001 0-6-6-0 Leader design appears from Brighton Works. Trials take place from Brighton and later Eastleigh. 36001 scrapped March 1951.

October 1949

Controversial Tavern Cars appear.

1949

Double-decker EMU's introduced for Dartford line. Withdrawn October 1971.

1st January 1950

Bulleid awarded CBE in the New Years Honours list.

1st October 1949

Appointed consulting engineer to Coras Iompair Eireann (Irish Railways) - after involvement in Milne report on Eire transport.

November 1950

No. 10201 1-Co-Co-1 1,760hp Diesel-electric locomotive appears from Ashford Works, followed by No. 10202 in August 1951.

No. 10203 2,000hp Diesel-electric locomotive appears from Brighton Works in March 1954.

February 1951

Appointed Chief Mechanical Engineer CIE.

1952-1954

2-6-0 No. 356, a 1907 Coey locomotive used for experiments into the practicality of using turf as a fuel.

6th August 1957

No. CC1 Turf Burner appears from Inchcore Works. Scrapped in 1965.

1951-1958

Other CIE projects included diesel electric locomotives, coaches and railcars.

May 1958

Retires and moves to Belstone, Devon and then Exmouth.

2nd June 1967

Fire damages Exmouth accommodation.

May 1967

Awarded DSc(Hon) by Bath University.

August 1967

Drivers' testimonial at Exeter.

September 1967

Moves to Malta.

25th April 1970

Died in Malta, aged 87.